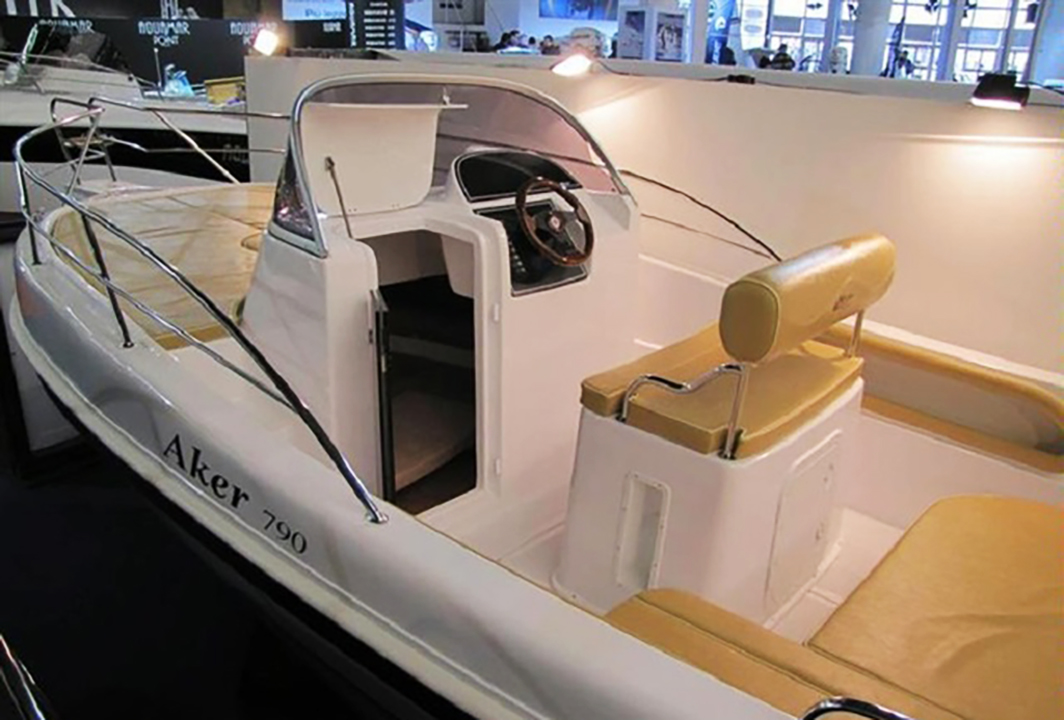 Marino Aker - 790
Aker - 790 is designed by Marino Costruzioni Nautiche.
Marino
Aker - 790
7.90 m
2.50 m
1450 kg
8 persons
310 HP x 1 / 115 HP x2
CE
B-C (Rina)
Marino Costruzioni Nautiche
V.T.R. reinforced
Stainless steel pulpit in the bow, stainless steel stern handrail,
swim ladder, bollards, bow roller, stern lockers, bow lockers,
cockpit ears, side pockets, rings, windshield, handrails, wooden
steering wheel, switch panel with separate valves, Storage
pocket, Street lights, Lights 360 °, Single-cable steering, Coffee
table, Pedestal, Upholstery, Stainless steel aft angles, 2 Side
portholes, Sliding door, Man steps, Side curtains, Sink, 2
Handles for door, 2 Door fire extinguishers.
Brand:
Model:
Length:
Width:
Weight:
Capacity:
Installable power:
Approval:
Category:
Design:
Material construction:
Standard equipments: